Water Features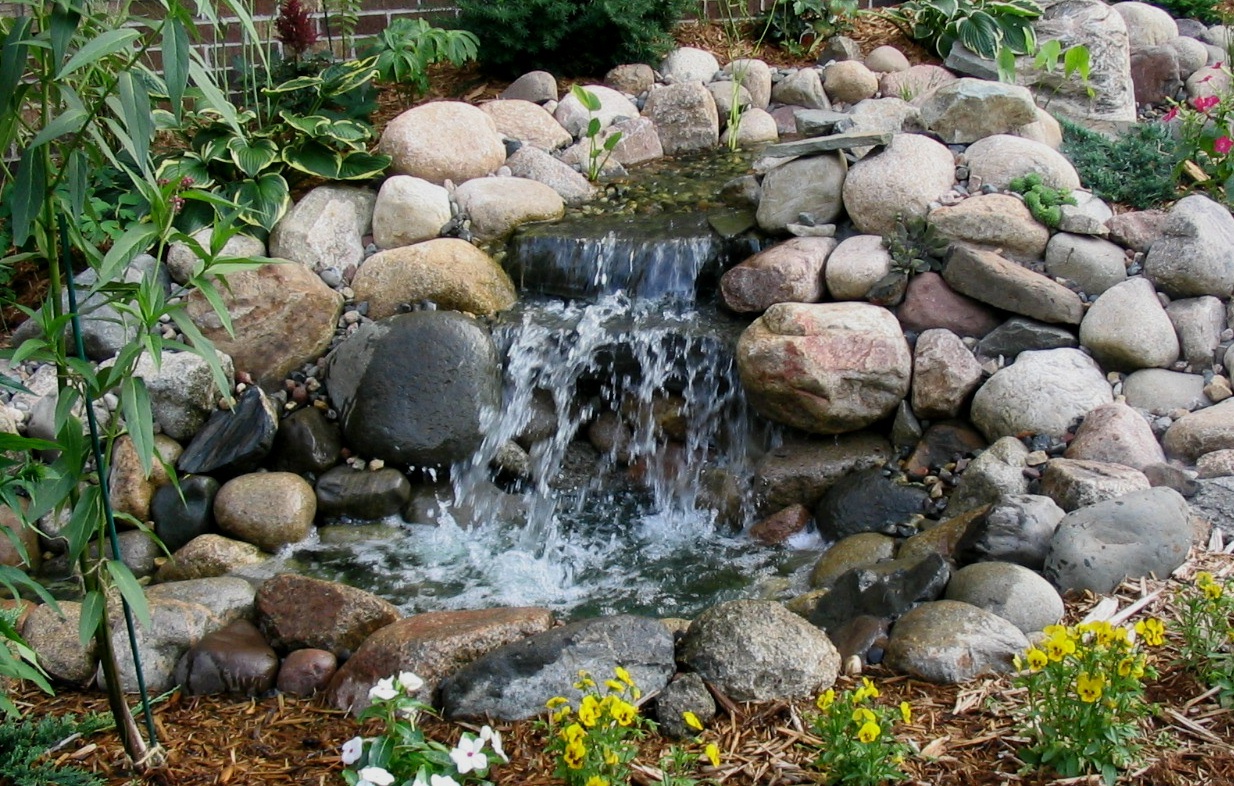 The installation of water features is a new and exciting service offered by Sandstrom Land Management. With Bruce's expertise in hydrology, wetland plants, and fisheries biology and Ryan's design expertise, we can offer exceptional value in planning, installation, and service of your waterfalls and ponds.
Water features represent a popular trend in residential landscaping in the upper Midwest. Whether you are a plant enthusiast or just enjoy a "living" landscape, many pond owners end up adding fish to their ponds. Most pond owners find that the sound of moving water transforms their landscape into a tranquil and satisfying everyday experience. When above and below lighting is added, your enjoyment is extended into the evening hours, putting a positive spin on your otherwise hectic work day. Our goal is to help you establish a working, balanced aquatic ecosystem that adds beauty and value to your property.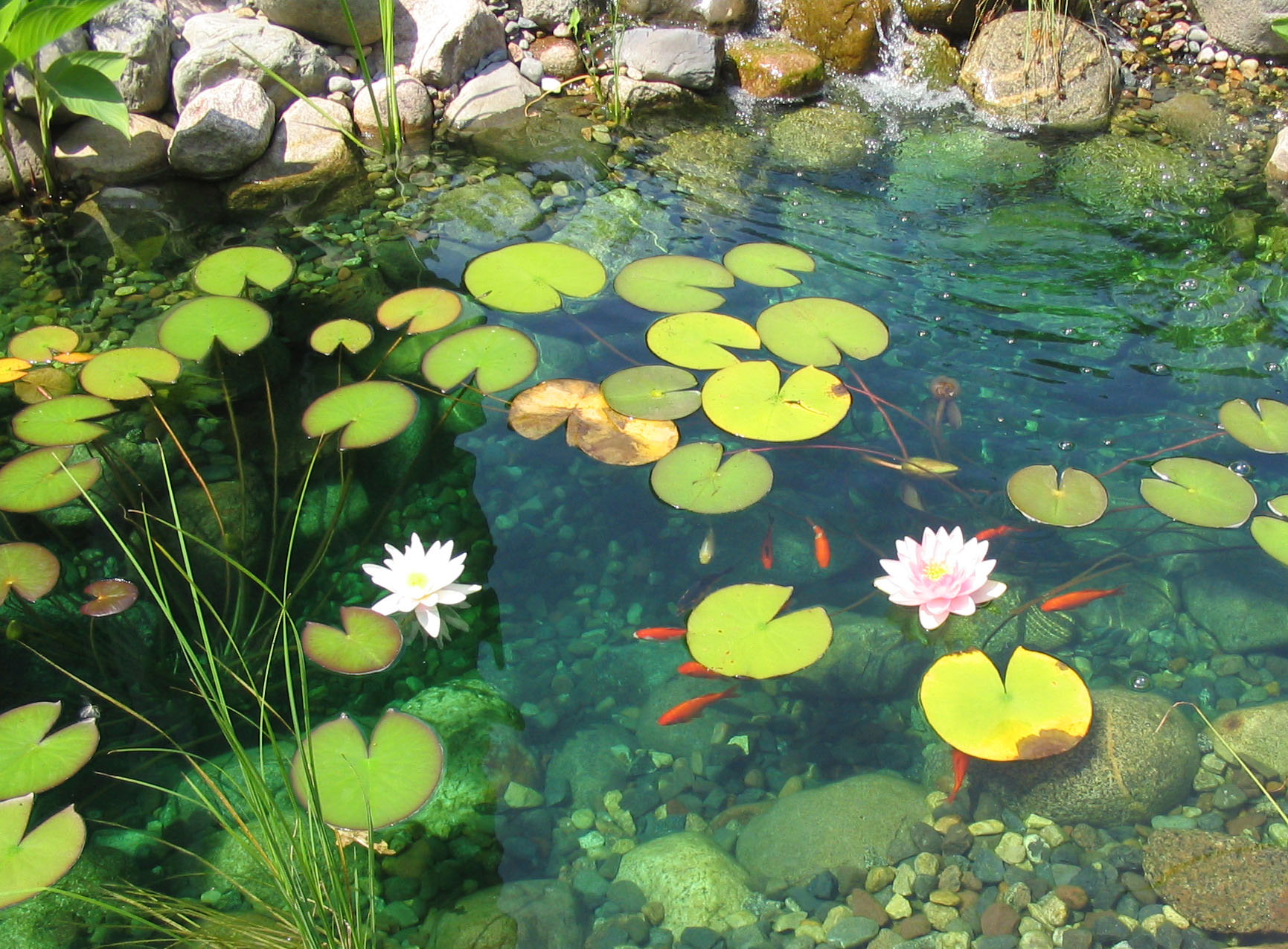 While we advocate using native plants where possible, we keep up with the new plant cultivars that come out every year in the water gardening industry. Our ponds are custom designed for your site, utilizing a rubber pond liner with a 20 year life expectancy. We use brand name pumps and plumbing features purchased through Hedberg Landscape & Masonry Supplies , a prominent and reliable supplier of pond supplies in the metro area. Please visit their web site to see the kinds of beautiful landscapes we can create for you.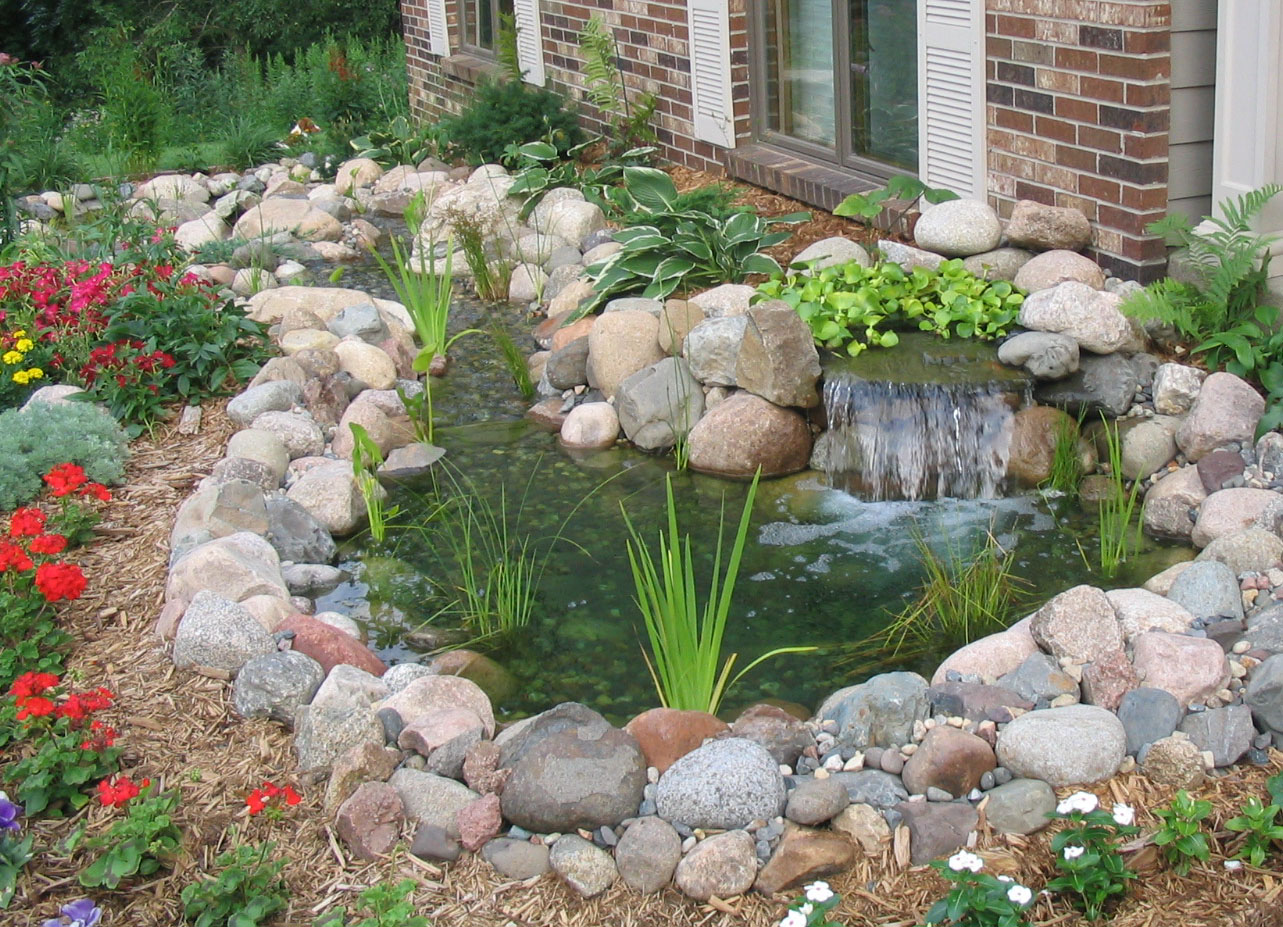 Curious about cost?
Consider this: A typical 6 ft. by 8 ft. pond with one waterfall costs about the same as a hot tub to install and maintain. That's roughly $4,500 to $5,500. The monthly electric cost to run the pump will be between $15 to $30 per month, depending on the size of the pump used.